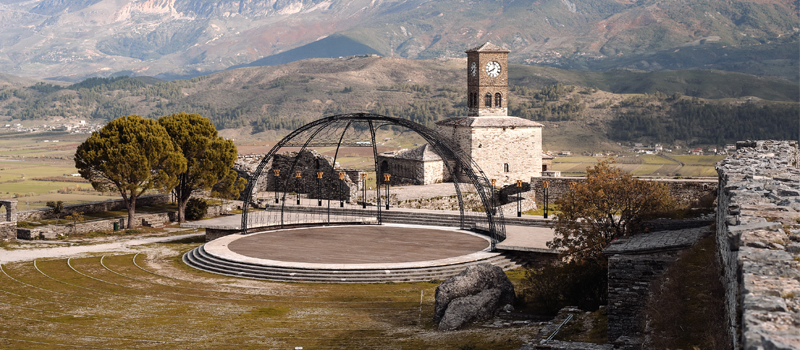 The castle of Gjirokastra
The castle, named after Princess Argjiro, who refused to surrender to the Ottoman invaders and leapt to her death, sits on top of a hill that towers over the valley and surrounding city. The name of Gjirokastra and the castle are first mentioned in Byzantine writings in 1336. According to archeological excavations, the castle dates from the 3rd or 4th century BC. Housing a large gallery of cannons and artillery pieces (collected from all over Albania when the decision to open a museum of armaments was taken in 1971), the castle has undergone various additions and changes over the centuries.
The oldest of Gjirokastra's monuments also preserves the memory of the prison built in 1932 by King Zog and used by subsequent regimes. The castle continued to operate as a prison until 1968, and now works as a cultural site. Every five years, the National Folk Festival is held here with Albania's most prominent traditional musicians.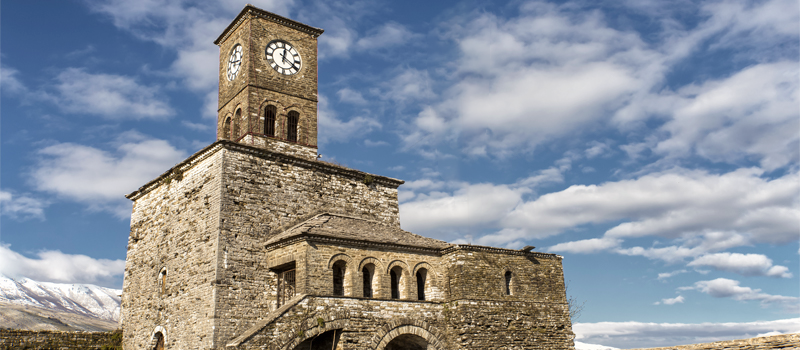 Subscribe for the latest news on Gjirokastra's events.