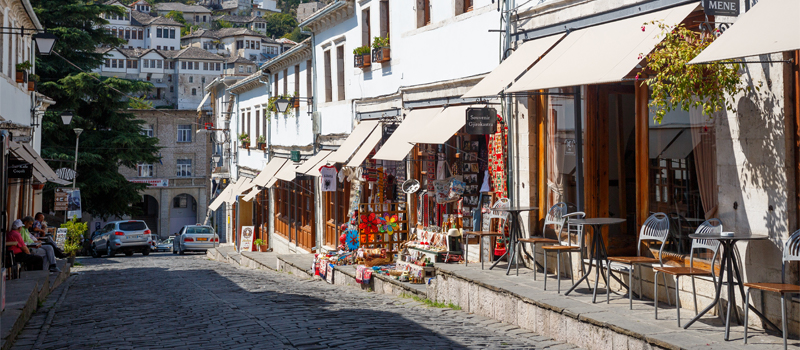 Gjirokastra Bazaar
The Gjirokastra bazaar, with its cobblestoned streets and medieval facades, makes up the center and heart of the Old Town. The first attraction welcoming visitors, it dates to the Ottoman period, although nothing is left of that period. The bazaar was rebuilt after a fire in the 19th century. The Bazaar Mosque, built in 1727 or otherwise called the Memi Bey Mosque, is among the last three mosques left from the 18th century, and the most important of the city.
It is the only intact mosque that survived the nationwide atheist devastating campaign during communism. The Obelisk — a monument that pays tribute to the pioneers of Albanian education in the 20th century — is located at the Bazaar's highest peak and affords 360-degree views of the city. As well, the Gjirokastra Bazaar is known for handmade wood pieces, handwoven rugs and artisanal crafts.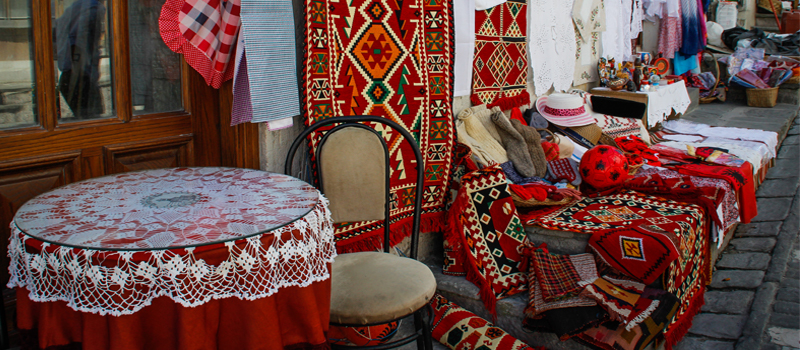 Subscribe for the latest news on Gjirokastra's events.